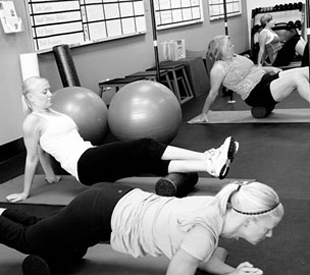 Sign up for our special report.
Lee Gough's Fitness Revolution (LGFR)
We're not just a workout, but a lifestyle!!
For over 5 years LGFR has been helping busy professionals in the beautiful Arcadia neighborhood achieve amazing results.
You come here because you have tried all the other gyms and weight loss programs and they just haven't worked.

You come here because you're ready to make the commitment to yourself to be better, fitter, stronger, and leaner.

You come here because you're willing to put in the hard work and effort that it takes to change your lifestyle.

Sure, you may be nervous when you first walk in, but know that LGFR firmly believes making a change to your lifestyle is a team sport.

At LGFR, we have the best team of fitness coaches who are eager to support you in achieving your fitness goals. Our other greatest asset is our client family, who will be there every step of the way to inspire, motivate, and challenge you. It doesn't matter if you are a seasoned athlete, stay-at-home mom, or a high school student. We are all in this together and we can't wait to help you.
You could put this off for another week, or you can commit today. Come on, you deserve it! You can read our testimonials from our wonderful and dedicated clients.
Now it's your turn to feel as amazing as they do.